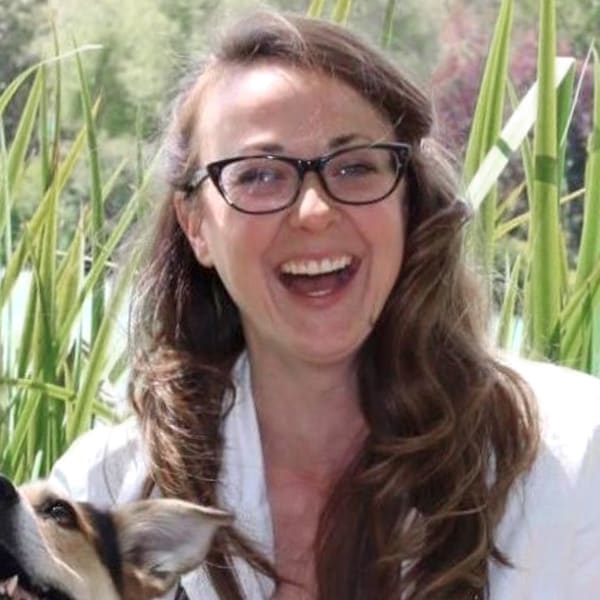 Dr. Jessica Holliday
Dr. Jessica Holliday grew up alongside her two brothers in Baton Rouge, Louisiana. Dr. Holliday graduated from Louisiana State University School of Veterinary Medicine in 2007. She practiced for four years at a small animal and emergency clinic in Las Vegas, NV before moving to the Bay Area in 2011. She worked at several San Francisco clinics before moving to Berkeley Dog & Cat Hospital in September 2020. Dr. Holliday has continued her education in the last few years at the Chi Institute in Reddick, Florida. She has taken several acupuncture classes and is currently taking a food therapy course. She is also Fear Free Certified—she will promote a calm atmosphere and minimize the stress of a veterinary visit as much as possible for you and your pet. Please let her know if you have specific concerns regarding your pet.
Dr. Holliday's goal in veterinary medicine is to aid in the healthiest life for your pet that prompts the least amount of stress possible. She is happy to work with you and your pet to develop a strategy to achieve this goal. She enjoys all aspects of veterinary medicine but has a particular soft spot for senior pets.
In her spare time, Dr. Holliday enjoys living an active and healthy life with her friends and family. She currently has two dogs, Nelly, a Shepherd mix, and Elliot, and Terrier-Dachshund mix.