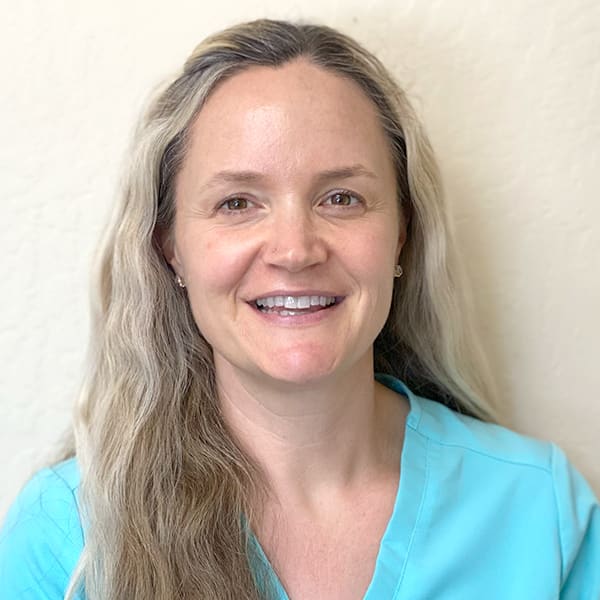 Dr. Kat Olson
Dr. Kat Olson is a Marin native who earned her veterinary degree in 2005 at U.C. In 2011 she completed her acupuncture certification at the Chi Institute and in 2019 she completed the U.C. Davis Don Low Fellowship in anesthesia at the U.C. Davis Veterinary Medical Teaching Hospital.
After practicing general medicine and surgery in Marin at one location for 15 years she transitioned to the surgery department of a local specialty hospital providing emergency surgery and managing emergency patients. During her entire career she has provided emergency relief services in many hospitals throughout the Bay Area. She joins Berkeley Dog and Cat to bring her experience to both the emergency medicine and general practice sides of the hospital.
Dr. Kat is a perpetual student who has pursued significant advanced training in ultrasound, endoscopy, laparoscopy, dentistry, surgery and anesthesia; all to help her patients and their people thrive. In her spare time she is an avid gardener and hiker. She shares her home in Novato with a husband, 2 daughters, 3 dogs, 4 cats, two tortoises, 12 chickens, one rooster, 2 goats, 2 miniature horses and 10,000 bees.